Delta Alliance Young Professionals Award - Joining

the competition
In preparation for the Rio+20 United Nations Conference on Sustainable Development in June 2012, Delta Alliance invites young Delta Professionals around the world to present their solutions to the challenges which river deltas are facing. Join the competition and present your sustainable and integrated Delta solution at Rio!

Who can participate?
The award is directed to young professionals up to an age of 35 years, counted from the time when the award is granted (i.e. who were born after June 21st 1976). Participants can be students or young professionals working in a wide range of fields, e.g.
Urban- and landscape planning
Soil and water sciences
Resources planning
Economy
Ecology
Engineering
Architecture
Meteorology
Communication
Policy, Etc.
Teams of young professionals of max. 3 persons are also invited to join the competition!

The Topic
In line with the 2012 Rio+20 theme: 'Green Economy in the context of sustainable development and poverty eradication', Delta Alliance is looking for innovative and creative solutions to deal with the acute challenges that deltas around the world are facing:
Counteracting the disruption of natural delta dynamics such as
Mitigating water scarcity & flooding
Prevent and manage pollution
Provision of water for food & agriculture
Climate-proofing of infrastructure
Adaptation of institutions to achieve integrated delta governance
Land subsidence
Loss of biodiversity
Urbanization
Proposed solutions should address two or more of these challenges in an integrated manner, which contributes to the reconciliation of social, natural and economic functions, and demonstrates the added value of integrated (spatial) planning.

The Award
The winners of the award will be invited to present their solutions in front of an international audience at the 2012 Rio +20 United Nations Conference on Sustainable Development from June 20 to 22 in Rio de Janeiro, Brazil (www.uncsd2012.org/rio20). Travel and hotel costs will be provided by Delta Alliance.
Furthermore, they will be given the chance to further develop their solution in cooperation with a tandem of an internationally renowned institute or company in the Netherlands, and in one of the Delta Alliance Wings. Delta Alliance will offer tailor- made support in an order of magnitude between 15,000 and 20,000 Euro to create this partnership and promote the young professionals in the development of their Delta solutions.

How to participate?
Prepare a poster and a paper (max 25 pages) about your innovative solution and upload it HERE before 31st of March 2012. Total submissions should not exceed 30MB and each paper should start with a short abstract.

Assessment of results
Contributions will be reviewed and assessed in April 2012 by an international, interdisciplinary expert commission (4-5 experts), applying the following criteria:
Relevance for the acute Delta challenges as referred to in call
Scientific quality
Creativity & Originality
Innovativeness of solution
Degree of integration of approach
Presentation of solutions
Winners of the award will be informed and invited to Rio+20 on May 15th, 2012
Deadline for Submission: 31st of March 2012
For more information, please contact info(at)delta-alliance.org. You can also download the flyer.
For inspiration on how you could prepare your contribution to this award, you can can have a look at the booklet: Innovative Solutions for the Delta, Innovative ideas for deltas cities to respond to climate change challenges in the complex urban environment. DeltaCompetition 2010. Published by Royal Haskoning, in cooperation with Delta Alliance and Rotterdam Climate Initiative."

---
Supported by the Dutch Ministry of Infrastructure and Environment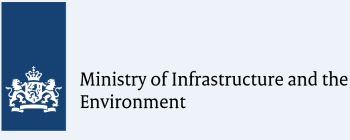 Partners in this initiative
| | |
| --- | --- |
| | |
| | |
| | |
| | |