Spain Wing
Ebro Delta
The Ebro Delta is one of the largest deltas in the western Mediterranean (Catalonia, Spain). Rice fields occupy most of the delta plain (65% of the total surface) and are the main economic activity, while natural habitats cover only about 25%. These remaining natural habitats are of great environmental value and represent excellent examples of Mediterranean wetland habitats;they are part of the Natura 2000 Network and of the Ebro Delta Natural Park. Currently the Ebro Delta is undergoing coastal retreat at the river mouth and elevation loss in the delta plain due to sediment deficit coming from the Ebro River. Sediment has been trapped by the construction of an extensive system of dams upriver that retain as much as 99% of the river sediment.

The sediment deficit in the river, coupled with land subsidence and accelerated sea level rise, put the Ebro Delta at major risk for flooding, salt intrusion, and coastal erosion.
Coordinator
Carles Ibañez - carles.ibanez(at)irta.cat
Information on activities carried out by the members of the Delta Alliance Ebro Wing can be found at:
News and activities
Publication: Basin-scale land use impacts on world deltas: Human vs natural forcings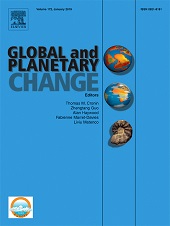 Publication by the Spain Wing coordinator, reference: C. Ibáñez et al., Basin-scale land use impacts on world deltas: Human vs natural forcings, Global and Planetary Change 173 (2019) 24–32.

Highlights: A new global database was analyzed to elucidate the role of land use changes versus natural forcings on delta size; Mean river flow and shelf slope were the most important variables influencing delta size; Deforestation and other land use related variables had a small effect; Mediterranean and Black Sea deltas showed a stronger but modest human signature: Results contradict the idea of human-made deltas, since delta size is determined by natural forcings.
>> Read more
Delta Alliance Spain Wing, Tuesday 15 January 2019