Bangladesh Wing
The Delta Alliance Bangladesh Wing (DABW) is a knowledge driven network in Bangladesh under the Delta Alliance with the mission of improving the resilience of the world's deltas in general. DABW focusses on Bangladesh in particular, brings together many parties and supports a joint perspective for addressing issues of importance in Bangladesh as a delta country. The Wing is coordinated by Prof Monowar Hossain, ED of IWM and in the Steering Committee BUET, CEGIS, BWP, BCAS and WARPO are currently participating.
Ganges-Brahmaputra Delta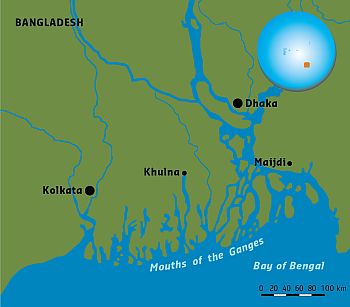 The Ganges Brahmaputra Delta, also named Ganges Delta, Sunderban Delta or Bengal Delta is situated in Asia where the Ganges and Brahmaputra rivers discharge, together with the Meghna river, into the Bay of Bengal. It is, with a surface area of some 100.000 km2, the world's largest Delta. Like the national Bangladesh Delta Plan, currently being formulated, the Wing focuses on Bangladesh as a delta country as a whole. Important delta issues are urbanization, over population, climate change, sedimentation and erosion, salinity, disaster preparedness (cyclones) and food security.

@ Deltares

>> Read more

Coordinator
Prof.dr. Md Monowar Hossain, Institute of Water Modelling, Bangladesh (mnh(at)iwmbd.org)
>> Read more Bangladesh Wing network

News

Wing coordinator Monowar Hossain and director Kim van Nieuwaal in Delft, April 2018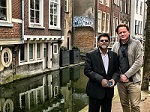 During their meeting they discussed amongst others the latest developments in Bangladesh. The Deltacap project is now under way for one year, coordinated by the Delta Alliance Bangladesh Wing, together with IHE and Wageningen University and Research and in close collaboration with the Bangladesh government.


Seminar on Adaptive Delta Management: Bangladesh Perspective (meeting report)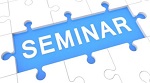 Institute of Water Modelling and partners of Delta Alliance Bangladesh Wing organised a seminar on Adaptive Delta Management: Bangladesh Perspective on 2 May 2017 at WARPO Conference Room, Dhaka. Prof. Dr. M. Monowar Hossain, Executive Director, IWM chaired the seminar.

>> Read more: meeting report
>> Read more: programme seminar
DeltaCap project
The Delta Alliance Bangladesh Wing is actively involved in supporting capacity development for the implementation for the Bangladesh Delta Plan
>> Read more: DeltaCap website
Global Water Partnership


Delta Alliance (GWP DA) Learning Deltas: IWM and BWP support this initiative and work closely together with Myanmar.
>> Read more: GWP DA Learning Deltas website

>> Read more news
Publications
Report on Regional Training Workshop: Challenges and Approaches in Delta Planning and Management
From 19-23 October 2014 a delta training and planning workshop was organised. The workshop was held in Dhaka, Bangladesh. Objective of the workshop was the direct South – South exchange on objectives and challenges in delta planning taking into account similarities and differences among deltas in South East Asia. The 34 participants of the workshops had governmental, non-governmental and private sector backgrounds. In total 30% of the participants were alumni of Wageningen UR or UNESCO-IHE.
Floods in Bangladesh; Delta's are highlighted in interview by Nature
With the Ganges–Brahmaputra delta sinking, the race is on to protect millions of people from future flooding. This article mentions the Bangladesh Delta Plan, and is quoting a number of scientists related to the Delta Alliance.
Nature, Wednesday 9 April 2014