Bangladesh Wing
The Delta Alliance Bangladesh Wing (DABW) is a knowledge driven network in Bangladesh under the Delta Alliance with the mission of improving the resilience of the world's deltas in general. DABW focusses on Bangladesh in particular, brings together many parties and supports a joint perspective for addressing issues of importance in Bangladesh as a delta country. The Wing is coordinated by Prof Monowar Hossain, ED of IWM and in the Steering Committee BUET, CEGIS, BWP, BCAS and WARPO are currently participating.
Ganges-Brahmaputra Delta
The Ganges Brahmaputra Delta, also named Ganges Delta, Sunderban Delta or Bengal Delta is situated in Asia where the Ganges and Brahmaputra rivers discharge, together with the Meghna river, into the Bay of Bengal. It is, with a surface area of some 100.000 km2, the world's largest Delta. Like the national Bangladesh Delta Plan, currently being formulated, the Wing focuses on Bangladesh as a delta country as a whole. Important delta issues are urbanization, over population, climate change, sedimentation and erosion, salinity, disaster preparedness (cyclones) and food security.
>> Read more
Coordinator
Monowar Hossain, Institute of Water Modelling, Bangladesh
>> Read more Bangladesh Wing network
News and activities
Dhaka Water Knowledge Days 2019 (27-31 October 2019)
This event will focus on exchange of experiences, knowledge, development and good practices in the water sector amongst Bangladesh, and International water experts. The event will include workshops and practical presentations by Bangladesh and International experts while simultaneously offering opportunities of training in specific various open-source software alongside non-open source software packages.
Seminar held: 'Are the Urbanizing Deltas on Tipping Points?'
On 1 July 2019 Farhana Ahmed from Bangladesh successfully defended her PhD thesis: 'Are the Urbanizing Deltas on Tipping Points?' Members of the committee and others interested in this topic, gathered for a mini seminar on the same topic, and discussed in more detail, as well as the next step on urban adaptation tipping points. Read more.
Signing ceremony Joint Cooperation Programme Bangladesh - the Netherlands (18 June 2019)
The signing ceremony of the Joint Cooperation Programme between Bangladesh and the Netherlands took place on 18 June 2019. This four-year programme, funded by the Embassy of the Kingdom of the Netherlands is set up amongst the Institute of Water Modelling (IWM), the Center for Environmental and Geographic Information Services (CEGIS), Wageningen University and Research (WUR) and Deltares. It is aimed at developing and initiating long term knowledge sharing and capacity building amongst these institutes in the fields of integrated water resources management and adaptive planning.
>> Read more: press release
Bangladesh Delta Bulletin, no 1 (May 2019)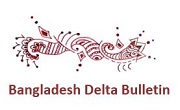 This newsletter contains short messages, news and announcements, with the objective to share knowledge and experience related to adaptive delta management and the implementation of the Bangladesh Delta Plan. It is prepared by the Delta Alliance as a pilot for information sharing, on quarterly basis. In this first bulletin you will find messages about various conferences and meetings, a new applied research programme 'Joint Cooperation Programme Bangladesh – the Netherlands' and news on recent papers. Your contributions are very welcome!
>> Read more: Bangladesh Delta Bulletin no 1 (pdf)
3rd International Conference on SDG held at UIU (19-20 February 2019)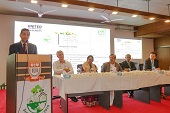 'Skilled man power and resource mobilization are the big challenges for sustainable development. To overcome these challenges both public and private partnership are essential for Bangladesh' Dr. Shamsul Alam, Member of General Economic Division of Planning Commission said in his speech as the chief guest in 3rd International Conference on Sustainable development held at United International University on Tuesday, 19 February, 2019. This two-day conference was organized by the Institute of Development Studies and Sustainability of UIU. He also said, 'The goals of sustainable development were included in the 7th five year plan of the government'.
United International University, Bangladesh, Tuesday 26 February 2019
>> Read more: article on conference
Learning with Wings: collective learning and mechanism for learning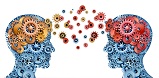 Against a background of adaptive delta management in the complex delta of Bangladesh, this study focuses on capturing how people and organisations in the Delta Alliance Bangladesh Wing (DABW) learn. The study addresses the process in which learning is taking place in the Bangladesh Wing, and what important elements therein are. For this purpose, a survey has been disseminated, and the responses collected cover a variety of organisations related to delta management and the DABW, and a range of key professionals in this field.
>> Read more: full article and report
Government Bangladesh approves Delta Plan 2100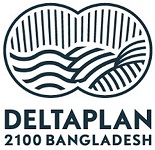 The government of Bangladesh approved the Delta Plan 2100 with the view to harness the huge potentials of Bangladesh as a delta country through water resource management, ensuring food and water security and tackling disasters.
The 700-page Bangladesh Delta Plan 2100, mainly revolves around investments in water management, food security, water security and emergency response. It must make the low-lying delta resistant to the effects of floods, droughts, increasingly severe monsoons and cyclones and advancing salinisation.
>> Read more
Wednesday 5 September 2018
Wing coordinator Monowar Hossain and director Kim van Nieuwaal in Delft (April 2018)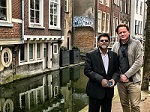 During their meeting they discussed amongst others the latest developments in Bangladesh. The Deltacap project is now under way for one year, coordinated by the Delta Alliance Bangladesh Wing, together with IHE and Wageningen University and Research and in close collaboration with the Bangladesh government.



Seminar on Adaptive Delta Management: Bangladesh Perspective, programme and meeting report (2 May 2017)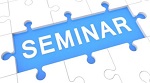 Institute of Water Modelling and partners of Delta Alliance Bangladesh Wing organised a seminar on Adaptive Delta Management: Bangladesh Perspective on 2 May 2017 at WARPO Conference Room, Dhaka. Prof. Dr. M. Monowar Hossain, Executive Director, IWM chaired the seminar.

>> Read more: Meeting report
>> Read more: Programme seminar
DeltaCap project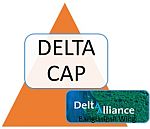 The Delta Alliance Bangladesh Wing is actively involved in supporting capacity development for the implementation for the Bangladesh Delta Plan.
The objectives of the DeltaCap project are:
Strengthening education and training capacities for water sector professionals requirte to putting the Bangladesh Delta Plan on the ground
Operationalizes the proposed decentralisation of water management issues and regionalisation of water related policies proposed in the Delta Plan
>> Read more: DeltaCap website
Global Water Partnership


Delta Alliance (GWP DA) Learning Deltas: IWM and BWP support this initiative and work closely together with Myanmar.
>> Read more: GWP DA Learning Deltas website
Publications
Recent sediment flux to the Ganges-Brahmaputra-Meghna delta system
Highlights a.o.: The temporal natural of the sediment flux in GBM delta has been explored. Sediment flux to the GBM delta is not constant which is being considered in planning documents. Sediment flux from the Ganges and Brahmaputra is decreasing due to multiple reasons. The combined decrease in sediment from the Ganges and Brahmaputra is 10 MT/year. Considering the sediment trend is vital for sustainable management of the GBM Delta.
Elsevier
>> Read more
Tuesday 10 July 2018
Ecosystem Services for Well-Being in Deltas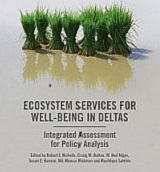 This book answers key questions about environment, people and their shared future in deltas. It develops a systematic and holistic approach for policy-orientated analysis for the future of these regions. It does so by focusing on ecosystem services in the world's largest, most populous and most iconic delta region, that of the Ganges-Brahmaputra delta in Bangladesh.
Springer
>> Read more
Monday 9 July 2018
Adaptive delta management: a comparison between The Netherlands and Bangladesh Delta Program
This publications describes the delta plans that are developed in the Netherlands and Bangladesh to address current and future water related challenges, using an adaptive delta management approach.
International Journal of River Basin Management
>> Read more
Thursday 8 March 2018
>> Read more: archive news, meetings, publications