Delta Alliance Director Dr Kim van Nieuwaal presented at Climate Adaptation Summit
The Delta Alliance Director Dr Kim van Nieuwaal gave a presentation on Nature-based Solutions in Deltas, during the Vietnam side event at the online Climate Adaptation Summit in January 2021.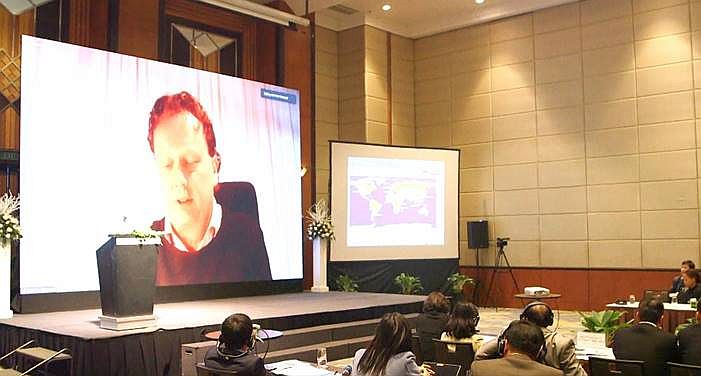 Dr. Kim van Nieuwaal: 'There is a need for an integrated system approach to demonstrate the added value of NbS including monetary and non-monetary value and co-benefits'.
The international Climate Adaptation Summit (CAS) 2021 on 25 and 26 January, hosted by the Netherlands, convened global leaders and local stakeholders. It saw the launch of a comprehensive Adaptation Action Agenda, setting out clear commitments to deliver concrete new endeavours and partnerships to make our world more resilient to the effects of climate change. Read more about the CAS conference here.
Delta Alliance Secretary
Tuesday 26 January 2021