Learning with Wings: collective learning and mechanism for learning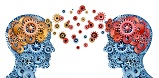 Against a background of adaptive delta management in the complex delta of Bangladesh, this study focuses on capturing how people and organisations in the Delta Alliance Bangladesh Wing (DABW) learn. The study addresses the process in which learning is taking place in the Bangladesh Wing, and what important elements therein are. For this purpose, a survey has been disseminated, and the responses collected cover a variety of organisations related to delta management and the DABW, and a range of key professionals in this field.
The majority of the respondents agrees there is a need to increase their knowledge and capacity to execute their work, and indicate there is a need to share knowledge internally or with other institutions. In practice, sharing knowledge is often being done without explicitly mentioning this as learning or as part of a learning process. As in Bangladesh new work is frequently taken up (e.g. the BDP2100 or the 8th Five Year Plan), learning by experimentation is commonly practiced. Yet, results indicate relative unimportance of learning by doing. Among the respondents, learning thus seems mostly a subconscious and unorganised process.
This study attempted to establish guidance on collective learning in and between wings, with the Bangladesh Wing as a starting point. Yet, no full inventory has been made of how respondents address learning while executing (new) work. This study thus did not fully clarify how the learning process takes place as experienced by Bangladeshi water sector professionals, and how it relates to personal and professional skills of the respondents. Nonetheless, this study may be interesting for other wings, to repeat and provide insight in how participants share knowledge, learn, and perceive the role(s) of the Wing.
Seeing the developments in Bangladesh, where emerging new work like the Bangladesh Delta Plan, concepts like Adaptive Delta Management, longer term planning using scenarios, and information services at national level (i.e. in the national knowledge portal), it may be concluded that learning does take place based on professional interest and implementation of (new) projects.
Read more
Learning with wings report (pdf)
Delta Alliance International Secretariat
Tuesday 19 February 2019